Excelwell
The ethos and culture within Excelsior MAT is to encourage a workplace where staff can thrive in an environment where they feel safe and are challenged to be the best they can be, whilst maintaining a work-life balance and going home at the end of the day happy. We are driven by our Trust core values which we bring to life in all aspects of our work, particularly through our People Strategy.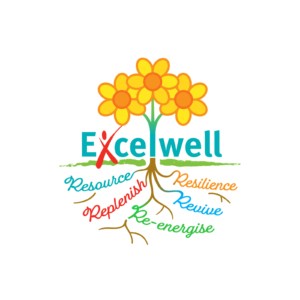 To create the right environment for our staff to thrive we have developed the ExcelWell platform to support our people and their health and wellbeing.


Why is wellbeing in the workplace so important?
We know that the happier the employee, the more productive they are. For example, an Oxford Academic, J De Neve, studied happiness of sales staff in call centres across the UK. In short, the study shows that improving happiness increases sales. You can read it here Oxford Research Study – Happiness at work.


Why wouldn't we want our employees to be happy at work?
Promoting and supporting employee wellbeing is at the heart of our purpose to champion better working lives because, we believe, an effective workplace wellbeing programme will benefit our people, our organisational outcomes, and our communities.
The impact of wellbeing
According to the Gallop Business Journal employees who are physically and mentally thriving are 13% more likely to report excellent performance at work and are 32% more likely to stay with a company.
According to PriceWaterhouseCoopers (PwC) research, commissioned by the Health Work Wellbeing Executive (2008), there is a wealth of academic and non-academic literature suggesting a positive link between the introduction of wellness programmes in the workplace and improved business key performance indicators
We need to start now, today, every day.

We know that health conditions are increasing in the general population.

According to the World Health Organisation
CVDs are the number 1 cause of death globally: more people die annually from CVDs than from any other cause.

Between 2000 and 2016, there was a 5% increase in premature mortality from diabetes.

Globally, more than 264 million people of all ages suffer from depression.
Mental health conditions are prevalent and increasing in the public sector. The CIPD conduct an annual wellbeing at work review in conjunction with Simply Health.

You can access this here CIPD/Simply Health – review.   
It is reported that:
Three-fifths of public sector respondents have seen an increase in reported common mental health conditions among employees in the last 12 months

Mental ill health remains among the top causes of long-term absence for all sectors

Two-thirds (67%) of public sector organisations include it among their top three most common causes of long-term absence
Stress-related absence is particularly prevalent in the public sector. According to the report: 
Over two-fifths of public sector organisations report that stress-related absence has increased over the last 12 months
Stress is the most common cause of long-term absence in the public sector

Half of public sector organisations (50%) also include it among their top causes of short-term absence
We cannot ignore the figures! Putting it very simply, most of these harmful diseases can be prevented with a nutritious diet and a regular exercise routine. You need to look after yourself, find time in your busy lives to focus on your health, 
ExcelWell!  
Ask yourself honestly
How often have you skipped a meal or grabbed something quick to eat?
How often do you get the recommended hours of sleep a night?
How often do you give yourself a mental break, switch off and recharge?
Remember, an athlete does not exert a peak performance all the time, a combination of training, rest and relaxation allows them to perform at their best.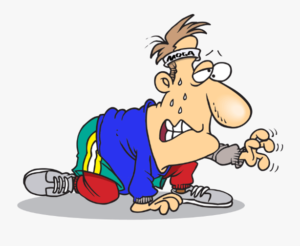 Remember, an athlete does not exert a peak performance all the time,
a combination of training, rest and relaxation allows them to perform at their best.
We are committed to ensuring our staff are supported in their mental and physical health, not just because of the evidence of increased productivity and performance because it is right that we have a healthy and happy team here at Excelsior who are committed and supported to deliver the best outcomes for our children.
 
 
ExcelWell
We have built this platform to provide Excelsior employees with access to resources to support them to live well, every day. We absolutely understand the importance of health and wellbeing.
At Excelsior Multi Academy Trust, we have wellbeing at the heart of all that we do. We are committed to providing a working environment that is safe and supportive in improving the quality of working lives for all staff. Our people strategy aims to support our core value of equality and recognises that our teams are our greatest asset. By creating a working environment where wellbeing is integrated throughout all that we do allows each employee to thrive and reach their full potential.
Pinky Jain – Chair of Trustees (Excelsior Multi Academy Trust)
The platform is built around 5 key roots of wellbeing that are considered essential to a healthy lifestyle and productive workforce.
THESE ARE: